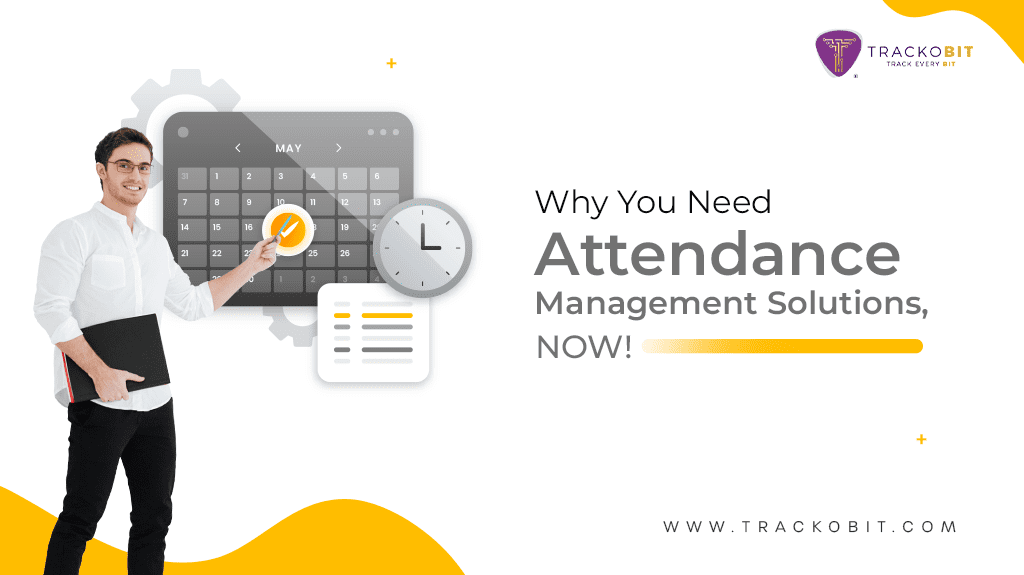 Setting an attendance management system is crucial for field operations. It is only through leave and attendance management software that you can manage employee availability in a fool-proof manner. 
Using a field force management software with employee attendance and leave management systems can improve employee productivity by 40%. The biggest reason for this improvement is that managers get to see when and which employees are available, letting them plan tasks and operations accordingly.
An attendance management system can be used as a tool for visibility in the organisation. However, it can also be used as a tool for bringing organisation and order within operations.
So, if you have a business that is dependent on field operations but still do not use leave and attendance management software, now is your chance to rectify your mistake. Learn about how important this software is for your business and why it is so. 
Know More About Our
Attendance Management System!
What is an Attendance Management System? 
Employee attendance and leave management system is an essential requirement in any field operations-centric firm. 
Why?
Because it allows managers to keep track of which field executives are available on a given day or when they will be unavailable.
Attendance management system is a software solution that, in a fool-proof manner, allows employees to mark attendance from the field and managers to track it from the office. It allows seamless integration of field employee availability data through software platforms.
The Purpose of Leave and Attendance Management System
In terms of field force management teams, leave and attendance management systems help managers track their team's availability – which is especially important because they seldom get to speak with them in person.
Right leave and attendance management helps the concerned manage tasks, teams, and projects far more effectively.
Attendance management also increases real-time task planning and ad hoc assignments, whereas leave management systems aid with monthly or weekly roaster management.
Therefore, here are a few purposes of adopting attendance and leave management in your business:
Understanding employee availability on the field 

Building clear communication between field executives and managers 

Improving real-time or ad-hoc task allocation

Maintaining effective and true employee timesheets 

Maintaining an attendance and leave record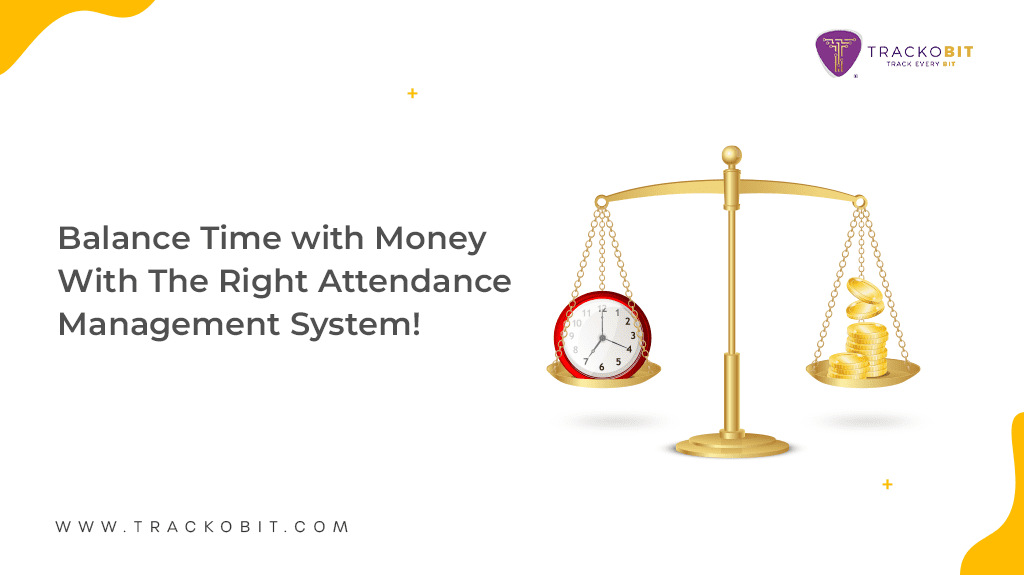 How Does An Attendance Management System Work?
All attendance management systems work differently. While some work on just a locational automatic marking system, others work in a manual marking manner. However, only the best leave and attendance management software can give you the best of both worlds.
With Employee tracking software, here's a step-by-step guide to how the attendance management system works:
Step 1: Attendance Marked On The Executive App 
Whenever an executive is eligible to mark their attendance on the field, they can open TrackoField's executive app on their phone. They can then just log in or mark their attendance. The system will then verify the attendance based on some of the fool-proof attendance marking formulas used by TrackoField: 
Automatic Attendance:

Executives cannot indicate attendance unless they are physically present at or near the job site. You may even automate attendance so that executives' attendance is recorded as they arrive at each place for the day.
Location + Visual Attendance:

To avoid proxy attendance marking, request visual verification for attendance. Each image will include the latitude, longitude, and time of acquisition to confirm their existence on the field.
Attendance-task Linking:

Attendance is linked to tasks via auto-attendance. As a result, executives must travel to the site in order for auto-attendance to be marked and tasks to be unlocked for completion.
Battery and Network Monitoring:

You can now detect if their gadgets are turned off, out of battery power, in airplane mode, or out of service. Say no to attendance excuses and yes to accurate tracking!
Read More: Field Force Management Software Can Eliminate Time Theft
Step 2: Data Transferred To The TrackoField Portal 
Once the punching in is verified by the TrackoField platform, the punch time, location, and other information is sent to the web portal. This information goes into the portal easily because of the seamless integration throughout TrackoField's apps.
Step 3: Data Sorted According to Employee's Profile 
The data collected by the web portal is neatly grabbed and packaged into different employee profiles. Each employee's profile is clearly maintained and updated automatically every time they mark their attendance through their app. 
Step 4: Attendance Records Visible on Admin App/Web Portal 
Regardless of the platform managers look at, they can find a clean view of each executive's attendance records. They can even see if a specific employee is going to be on a leave sometime soon.
All the data is clearly aligned to what the managers want to see with multiple sorting options for ease of decision making.
Step 5: Insightful Reports Created On The Software
TrackoField doesn't only make attendance records visible to managers. Instead, it also improved attendance management through insightful reports generated through all the data collected through the software. 
Advantages of a Leave and Attendance Management System
If you have a field operations business, there are several advantages to having a leave and attendance management system. From enhancing productivity to boosting communication, you can expect a lot of benefits!
Let's look at why you should embrace technology to enhance your operations! 
Enhanced Workforce Productivity:

When managers get a clear view of employee availability, allocating tasks becomes much easier. This way, managers have more time to devote to strategy. Workplace productivity will naturally increase as and when manual mistakes reduce and time wastage is reduced. 

Accurate Attendance Tracking:

With a robust leave and attendance management system like TrackoField, you can combat buddy punching and fraudulent attendance. This is especially required when managers are not in direct touch with employees and need something more to put their faith in employees. 

Timesheet Management:

The real-time attendance management and authentic attendance records allow you to build employee timesheets. The software helps you see for how long exactly each employee is on the field, and if their efforts need to be compensated differently. 

Improved Communication and Collaboration:

Even though managers and executives are physically distant, they get to collaborate in an easier manner. Communication regarding attendance and leaves will never go unnoticed with this software. 
Efficient Leave Management:

Employees get to avail their leaves at ease. Moreover, the software also offers convenient leave quota features that helps employees keep track of the number of leaves they have left in their schedule. 
Comprehensive Reporting and Analytics:

Managers get to see data like leave trends and attendance patterns both as a team and individually. This greatly helps in managing absenteeism and strategizing accordingly. 
Improved Compliance and Audit:

Since all leave and attendance management data is transparently visible on the software, maintaining compliance is simpler. Attendance audits also become simpler with all the collected data. 
Challenges in Leave and Attendance Management System
Sure, leave and attendance management software comes with a lot of advantages. However, iot is important to keep in mind that it also has some potential implementation and utilisation challenges.
Let us look into some issues you might face with leave and attendance management systems, so that you can take steps to overcome them early-on:
Resistance to Change and Adoption:

When your employees are used to a manual format of attendance management, they might resist changes in the system that monitor them closely. It can be slightly difficult to make the employees understand the benefits of a newly adapted attendance management system. 
Learning Curve:

Using any new software that needs collaboration both from the executive and the manager's end comes with a long learning curve. This might be a slight hindrance to early adaptation. 
Integration with Existing Systems:

While adapting a new attendance management system, you might see issues in integrating with existing systems. Data synchronisation and utilisation requires perfect amalgamation with other tools made to simplify field operations management. 
Handling Exceptions:

At the end of the day, the software is software and not human. However, it is handling humans. Therefore, managing some exceptions to the system becomes very difficult with software. 
Must-have Features of Attendance Management System
After looking over the advantages and challenges, have you made up your mind to implement software in your business? Good call! 
Now you have to look for a software that offers you the best features. After all, you want to get the most out of your investment, right? 
Accurate Attendance Tracking:

The system should provide automated attendance marking. This removes r manual operations and lowers the likelihood of errors or fraudulent practices. It should also offer tools to identify any fraudulent attendance activities. 
Leave Request Management:

Employees should be able to request leave through the system, describing the type of leave (vacation, sick leave, etc.) and desired dates. The technology should allow for frictionless approval workflows and notify both employees and supervisors.
Leave Balances and Accruals:

Leave balances, including accrued, used, and available leaves, should be maintained and tracked by the system. It should calculate leave accruals in accordance with organisational standards and provide employees with access to their current leave balances.
Customizable Leave Policies:

The solution should enable organisations to design and customise leave policies based on their specific needs. Setting regulations for leave eligibility, carry-forward restrictions, accrual rates, and different sorts of leaves are all part of this.
Reporting and Analytics:

The system should be capable of producing complete reports on attendance trends, leave utilisation, employee attendance records, and other pertinent indicators. Analytics capabilities can provide useful insights for workforce management and decision-making.
Notifications and Reminders:

For pending leave requests, to changes in approved leaves, the system should provide reminders to employees and managers. It should also remind executives to indicate their attendance for the day if they forget.
Fool-proof Leave and Attendance Management Is Only a Step Away! 
Having a Leave and Attendance Management System in place is similar to having a compass for your field operations. It promotes order, enhances communication, and increases production.
You can use TrackoField's leave and attendance management software to simplify task allocation, ensure precise attendance tracking, and improve collaboration. Benefit from increased staff productivity, effective leave management, and informative reporting; and overcome obstacles such as change reluctance and integration concerns.
Allow TrackoField to be your guiding star in workforce management, unlocking your company's full potential.
Give it a shot and you'll be on your road to success!