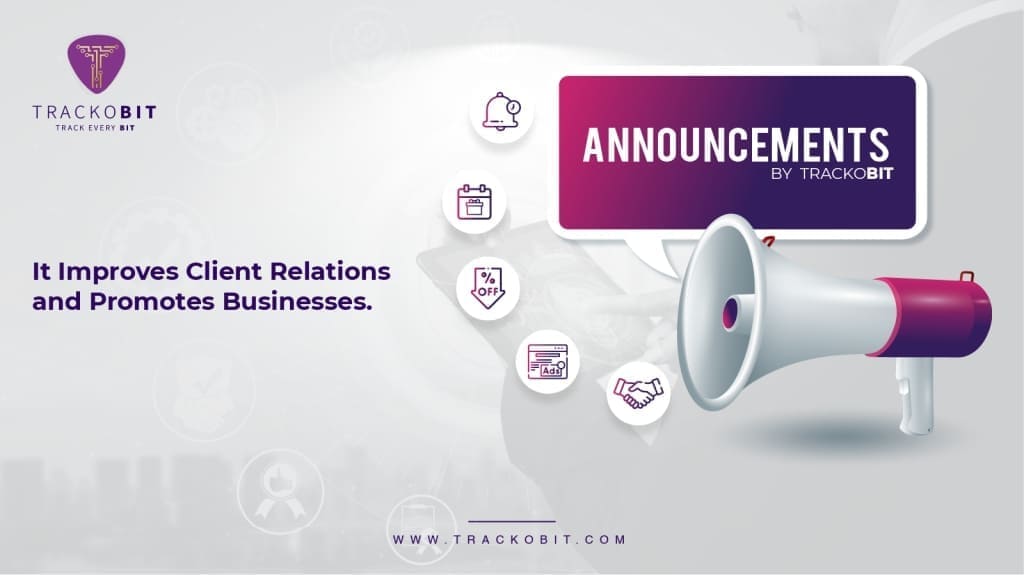 We all know customer satisfaction is key to a successful business, universally. Fleet business is no different. It is essential to keep the channel of communication active with them all the time. 
Do you find it the hardest thing to do?   
Are you here in search of a secret sauce for improving customer relations? You have come to the right place. Even the most advanced Telematics software providers are unable to find a crack into this problem. TrackoBit has come up with a feature called announcement. 
What is an Announcement?
Announcements are pop-up messages that appear on the user's screen every time they open the portal. They are the fourth vertical of communication other than SMS, emails and notifications.
You have an option to either send a Textual note, a Pictorial message or a combination of both. Unlike notifications, they do not disappear after reading once unless the user checks on 'Do not show it again. You can set the duration of the announcement to an hour, a day or longer. They will appear every time the user enters the account during the set duration. 
You can broadcast an announcement to multiple customers or personalise it for an individual. 
What is the Use?
Necessity is the mother of invention.
The world is full of use cases. Some problems need solutions, but people are ignorant of the possibilities. GPS and telematics are a boon for so many industries. But the story does not end there. Leading GPS Tracking solutions like TrackoBit are taking things a notch higher. Let's discover how announcements are improving customer satisfaction and getting more business for our clients.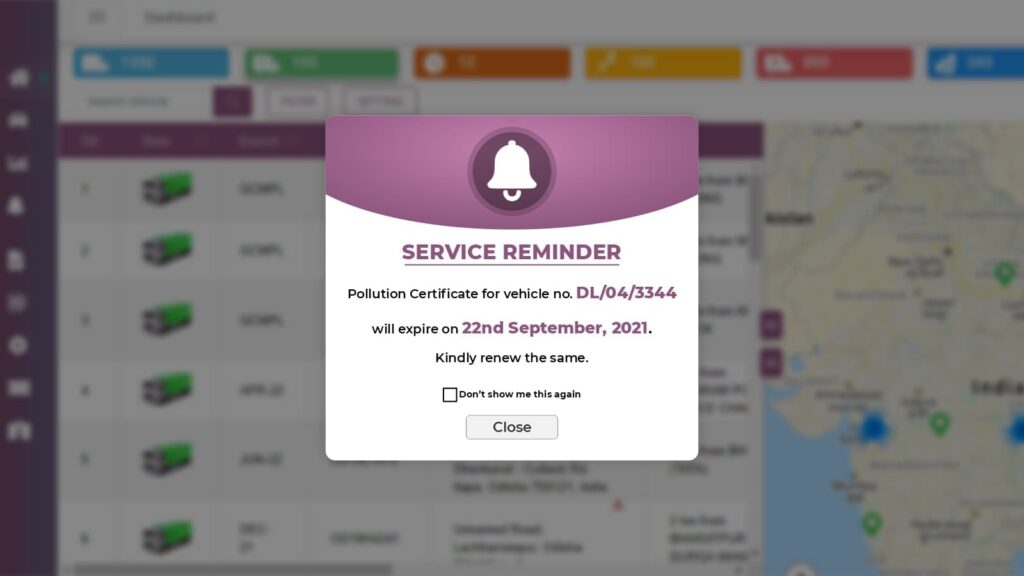 What are the chances that your client, who is managing a fleet of a hundred vehicles, remembers the license renewal date, pollution expiry, and resumption of other essential documents/permits for every vehicle? 
TrackoBit offers a feature called Reminders that are automatic announcements. Our intelligent software starts sending reminders to the users when a renewal/payment is due. It tells your clients that you care about them.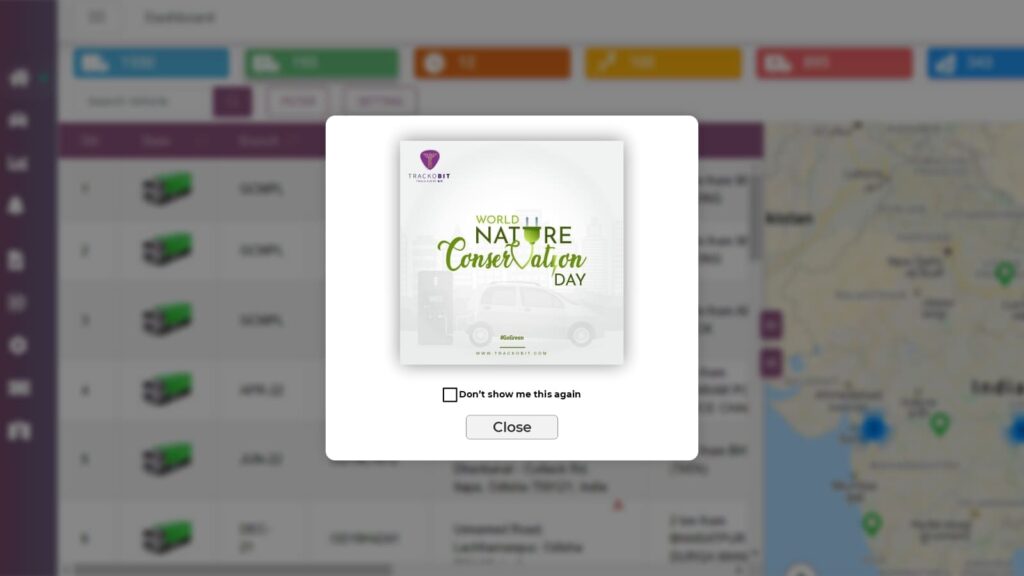 As Richard Reed said, "Be nicer to your customers than your competitors." If the employees are the backbone of an enterprise, customers are the soul. It is imperative to keep them happy. 
You may use Announcements to wish your clients on special occasions such as festivals, birthdays, anniversaries, etc. It will add an emotional tinge to your otherwise very professional relationship. Such gestures go a long way towards making a small business become a big-shot organisation.   
Promotions – Offers and Discounts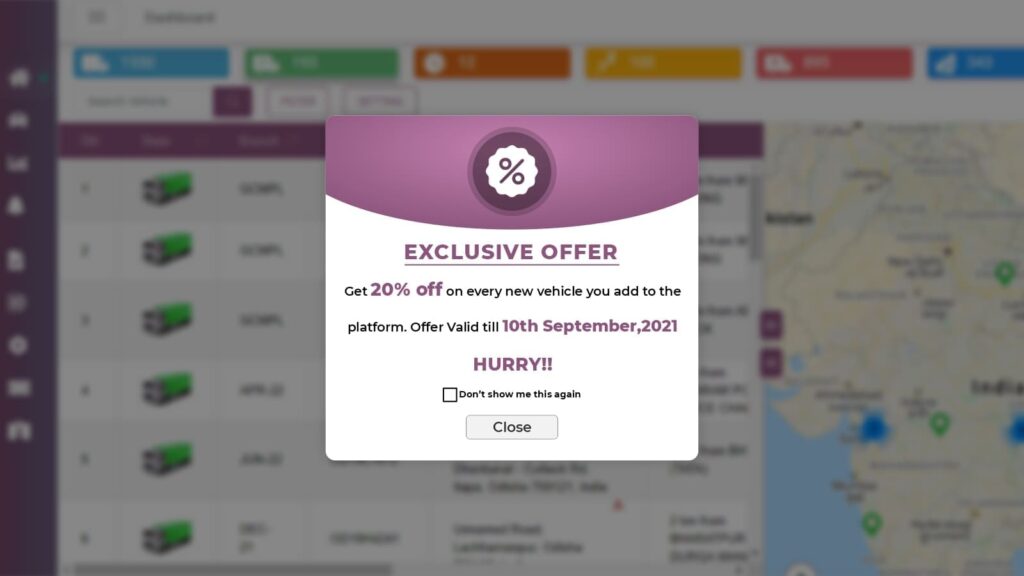 If you plan to introduce a special offer for your existing or potential clients, how would you plan on promoting it? Emails, SMS or maybe social media, right! The probability of the promotions get lost or missed amidst the pile of other notifications is quite high. 
Announcements are the first thing the users see every time they open the portal. The duration of the promotion is in your hands. The chances of it going unnoticed are almost negligible. It will help you promote your services, and keep your existing users hooked to the platform. Smart, right?
Advertisements – New Business or Service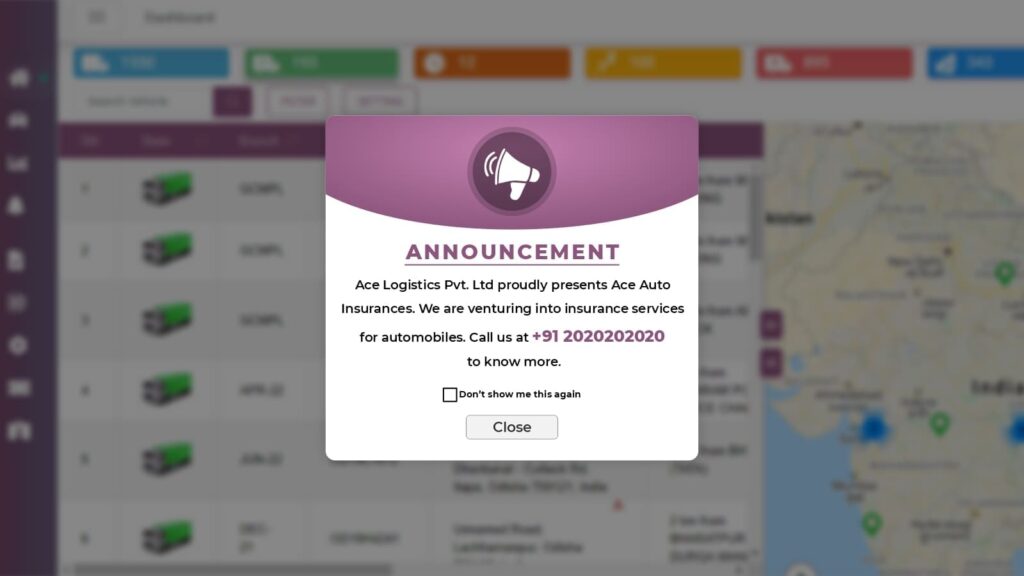 In case you launch a new vertical in your business or introduce a new feature/product, announcements help you broadcast the information to your existing clientele. Even though the new vertical has nothing to do with this segment of clients, you never know, such cordial customer relations that you established over the years may help you now. 
You can share an ad creative along with a text message. You can re-run the same piece of an announcement, as a reminder, after a few months. People will not forget about your new business and resume talking about it in case they forget. 
Word of mouth is the most effective medium of advertisement. The Announcement is the most effective means to ignite word of mouth. It is like making the most of your resources to create opportunities instead of waiting for them to knock at your door. 
Our clients are employing Announcements to their maximum potential. They are using it for establishing better relations with their existing customers and getting more business.