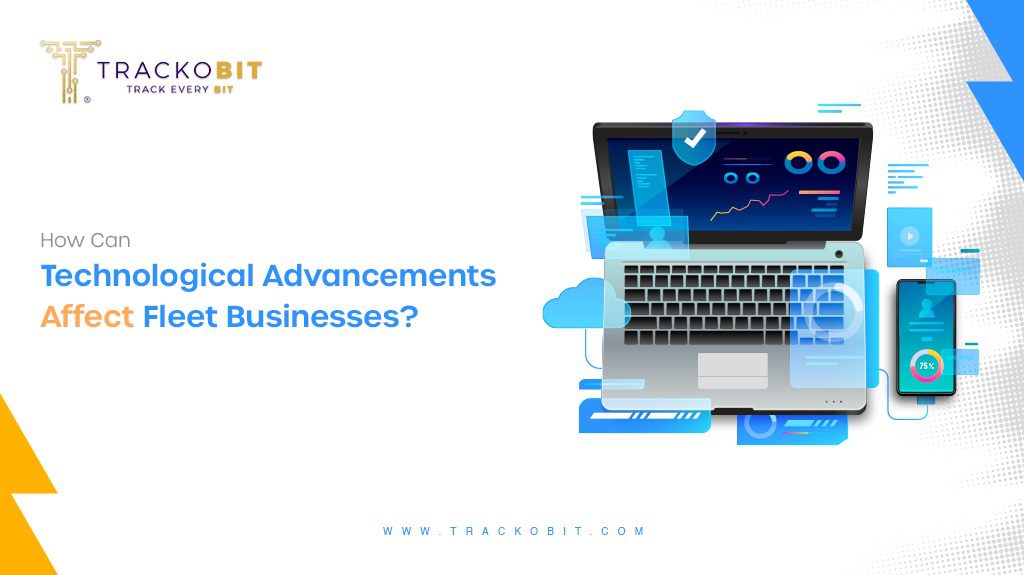 The recent passing of TATA group's former chairman, Cyrus Mistry has given way to many rules being changed for better road safety. 
This is not the first time that the government has made decisions that may change the trajectory of fleet businesses. Through this blog, we will be discussing new introductions and changes proposed in recent years. We will also understand the ways in which fleet management systems can help businesses in the adaptation process.
Before we get into that, we will first have to see just how a road accident is responsible for raising concerns about the inefficiency of our security systems.
Where Did This All Begin?
On 4th September 2022, Cyrus Mistry died in a fatal road accident. Road accidents, though tragic, are nothing new to us. So why is it that this specific incident gained so much attention? The answer lies in the nature of the deaths.
When the car collided with a divider, there were four people inside- Mistry and 3 close friends. Both the driver and front passenger were wearing seat belts during this collision and thus escaped with injuries. 
Following this incident, the union road transport and highways minister Nitin Gadkari disclosed in an interview, "Already, it's mandatory to wear seat belts at the rear seat but people are not following it. There will be a siren if the people in the rear seat don't wear belts like for the front seats. And if they don't wear belts, there will be a fine".
So how does the implementation of this rule affect fleet business in the long run? Let us find out.
Government Policies That Might Change the Fleet Industry
Through the years, we have been witness to several government policies directed towards the betterment of roads. This can be with respect to either technological integration for automation or for better safety. Let us have a look at some of these advancements and how they can be beneficial to fleet businesses:
GPS Device Integration
In 2019, the Road Transport and Highway (MoRTH) made it essential for all commercial vehicles to be fitted with an AIS-140 certified Vehicle Location Tracking (VLT) device. This decision was made to ensure that all vehicles running on the highways are identifiable. The reasoning behind this proposal was to take the next step in vehicle safety.
This policy has opened the gates for a lot of geospatial technologies to soon automate the way we travel on roads. This policy will also save fleet businesses the cost of installing third-party GPS devices into vehicles to connect them with a fleet management system.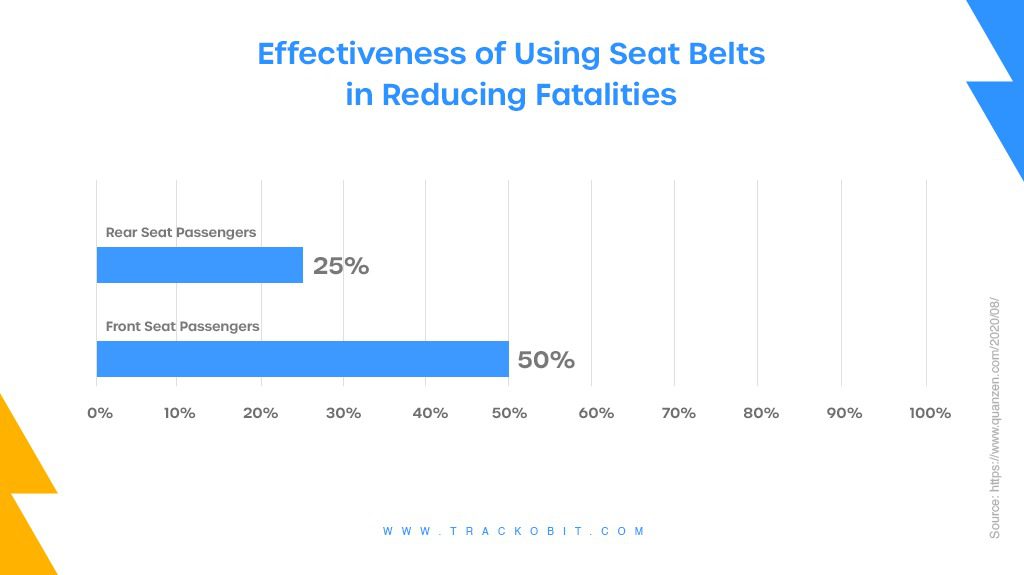 Compulsory Seat Belt
While seatbelts have become a common addition to vehicles today, they were made compulsory only in 1994. Later in 2019, fastening seat belts became mandatory for front drivers/passengers. After Mistry's accident, the government decided to implement similar rules for rear passengers as well. A heavy fine of Rs.1000 will be imposed if rear seat passengers don't use their seat belts.
This decision of the government can result in positive outputs for the fleets. Some benefits that fleet businesses can expect are: 
Better Security: This step can be a huge leap in the security structure of a fleet business. Managers can now stay reassured that people in charge of running their fleets are abiding by proper rules on the road. Thus, it also ensures better passenger security for fleets belonging to the rental vehicle industry. 
Technological Integration: Such rules can also help fleets grow positively as it promotes the use of sensors in the fleet management system. Reed switch sensors detect whether the seat belt has been connected with its lock or not. The mechanism of this sensor includes a circuit-like system that is completed when the metal of the seatbelt touches the metal of the lock. If a vehicle is in motion without the driver fastening their seat belt, managers will be alerted about it.
FASTag
FASTag is a prepaid toll card that allows digital payment of tolls instead of manual cash payment. The government had introduced it as a way of digitizing and simplifying tolls.
FASTag was first introduced to the public in 2016. Through this technology, drivers had to pay only 75% of the total tax, thus, attracting a lot of new users. From February 2021, this system became compulsory for all two and four-wheeler vehicles. 
This technology was a huge step towards complete automation for Indian highways. Some of the benefits that this system had for fleet businesses are:
Better Budgeting:

Maintaining physical receipts becomes confusing for drivers. Such manual systems are also prone to human error, therefore miscalculations in fleet expenses. . Thus, digitalized payments make data storage and expense management accurate and flawless. 

Cost Efficient:

Simpler methods of payment make toll booths way faster in their operations. This means vehicles do not spend a lot of time in lines. Thus it boosts businesses' productivity. Digitalized payment methods also eliminate any chance of pilferage through manipulated receipts.
Geospatial Tolls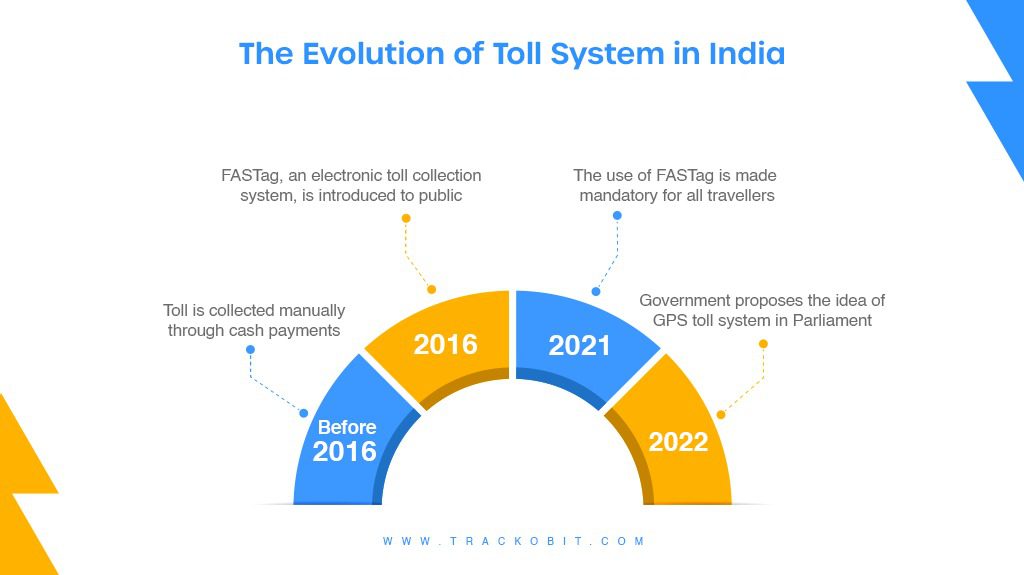 As we are progressing further, the government has now started finding more simplified ways of toll payment. While FASTag is gaining popularity amongst fleet businesses, it will soon give way to complete automation.
It has been speculated that soon toll booths will be totally eradicated from the process of toll payment. Instead, a GPS system will track all vehicles entering toll areas. Through this system, the payable amount for each vehicle will vary. Vehicles will pay only for the distance they have traveled in the toll area and not the standardized rates.
This technology will benefit fleet owners by:
Reducing Monetary Expenditure:

While travelling by highways, many vehicles end up paying full tolls even if they use these routes only shortly, then moving onto other routes. For fleets managing a large number of vehicles, this technology will reflect a huge difference in their expenditures, helping businesses grow positively. 

Time Efficient:

Usually the process of paying tolls is very time-consuming. Even with FASTag, a slight technical glitch might stop the lines of vehicles. For fleet businesses this time wastage can lead to task inefficiency and loss of clients, ultimately translating to monetary losses. Automated toll payment eliminates the risk of such events, making fleets more productive.
Customised Insurance
With growing technologies, insurance companies have also started integrating telematics solutions into their operations. For vehicles that are not driven very often, buying a full-fledged insurance policy can be very wasteful. This is why, via GPS collected data, companies measure the average usage and risk of vehicles.
Fleet owners can lose a lot of money from traditional insurance policies. To understand this, let us look at an example. Truck A and Truck B both work under the same fleet. Truck A is specially modified to perform tasks in hilly areas while Truck B usually travels through plains. The business buys insurance for all their vehicles together and the rates for each vehicle are the same. But for Track B which does not encounter several dangerous situations, businesses lose money paying high insurance for such vehicles.
Thus, when businesses pay for custom-made plans, it reduces such unnecessary expenditures significantly.
Looking For Fleet Management Software That Understands You?
We have now understood just how a good fleet management system not just helps you manage your fleet, but is also prepared to evolve. New technologies can be easily integrated and they can even aid the adaptation process of businesses.
TrackoBit is the leading fleet management software in the market flexible and robust enough to adapt to new technological advancements and government policies. It not only helps you optimise but also encourages customisation. The system can help change your fleet operations around any new technology and market trend, keeping you ahead of the game.