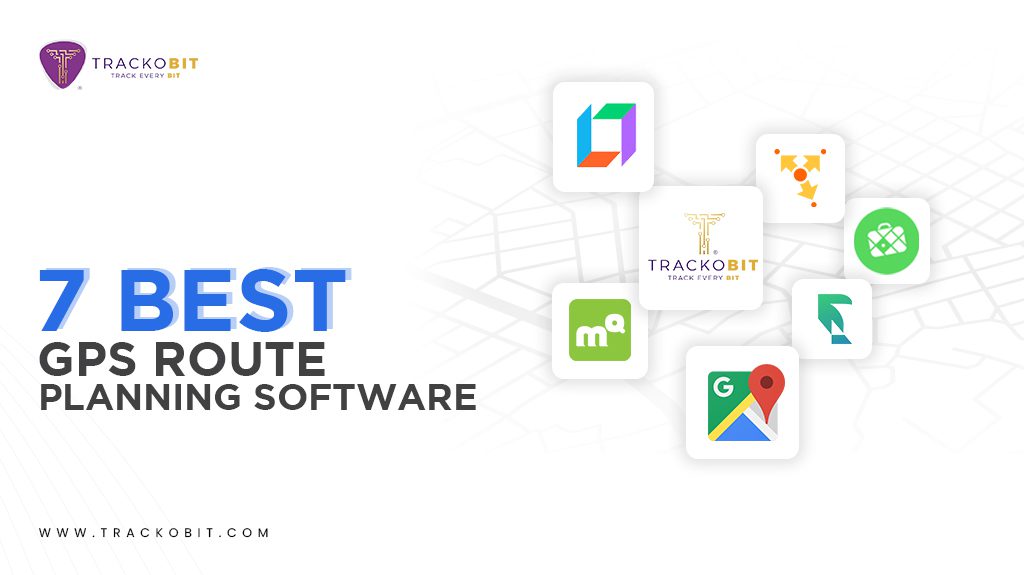 Planning to execution, dispatch to delivery – route planning software is crucial for fleet-centric businesses. You must find the route optimisation software that fits your business seamlessly.
Effort in the wrong direction is worse than no effort at all. In the latter situation, you can at least save resources. But if you choose to take action and run your fleet on the road, make sure you take it with strategy and in the right direction.
Okay, enough motivational talk for the day. Let's get to your business.
Are you managing a commercial fleet and do not know how to assign the right routes to the right people? Worry not! Best Route planning software will come to your aid.
The only lingering question is – which route optimization software should I use?
Well, the answers are here. Read on to find the best GPS route planning software to scale your business!
7 Best GPS Route Planning Software
The best route planning software will fit into your business and its requirements like a missing piece of the puzzle. It will help your business boost in efficiency and revenue with its resource-saving methods.
However there is no one-size-fits all solution for everyone's GPS routing software requirements. Some businesses are okay with smaller software with fewer customizability options. Others, on the other hand, need more intensive and complex software.

With that in mind, let us look at the top route planner software in this section!
| | | | |
| --- | --- | --- | --- |
| Software | Route Optimisation | Suitable for Fleet Businesses | Separate App For Drivers |
| TrackoBit | ✅ | ✅ | ✅ |
| Tookan | ✅ | ✅ | ✅ |
| Locus | ✅ | ✅ | ✅ |
| Google Maps | ❌ | ❌ | ❌ |
| MapQuest | ✅ | ❌ | ❌ |
| Maps.me  | ❌ | ❌ | ❌ |
| Route4Me | ✅ | ✅ | ❌ |
1. TrackoBit – Best for Fleet Businesses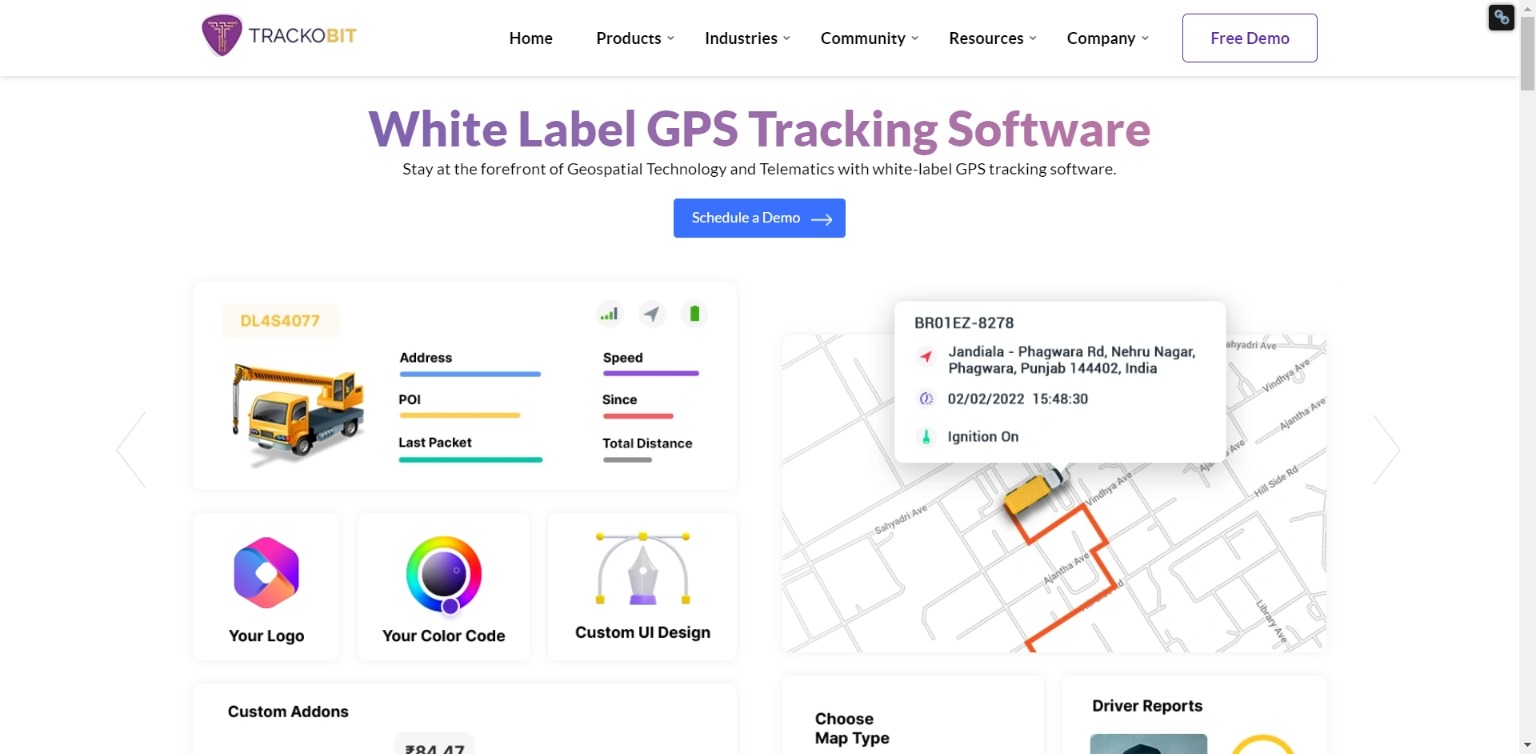 We have to commence the list with the boss software. This comprehensive fleet management software is built to make everyone's fleet much more safe, effective, and productive while automating and simplifying fleet operations.
As a white-label fleet management software, TrackoBit offers a myriad of features for fleets of all sizes and types. However, its route optimisation technology and automation is what stands out the most!
Centralised Control:

The manager is in control of the routes. After deep strategizing, they assign the time and fuel efficient routes that are maxed out in waypoints. This means that any alerts and alarms are sent directly to the managers. 
Route Delivation Alerts: TrackoBit's real-time vehicle tracking system is so potent that in case of any derailing from the route, the managers are notified immediately. The software is accurate right to the 10th metre! 
ETAs and PODs: Regardless of the industry your fleet belongs to, you can use TrackoBit's dynamic ETAs and PODs to your advantage. Improve the delivery experience for your customers through pure visibility. 
Multi-stop Trips:

TrackoBit will have your back regardless of the distance you want to cover and the number of stops you need to plan. Moreover, through TrackoBit's route management software, you can plan and assign trips well in advance for all the vehicles in your fleet. 
Maximised Automation:

TrackoBit makes operations simpler by increasing automation throughout the organisation. Be it route optimisation, deviation alerts, or even rerouting changes, everything is done automatically, reducing managers' admin workload and saving them time for strategy. 
Driver App: To make things even more interesting and managed, TrackoBit offers a driver app. The purpose is to give each driver a platform to access their future tasks and update activity status without hassle.
2. Tookan – Best for Dispatch Management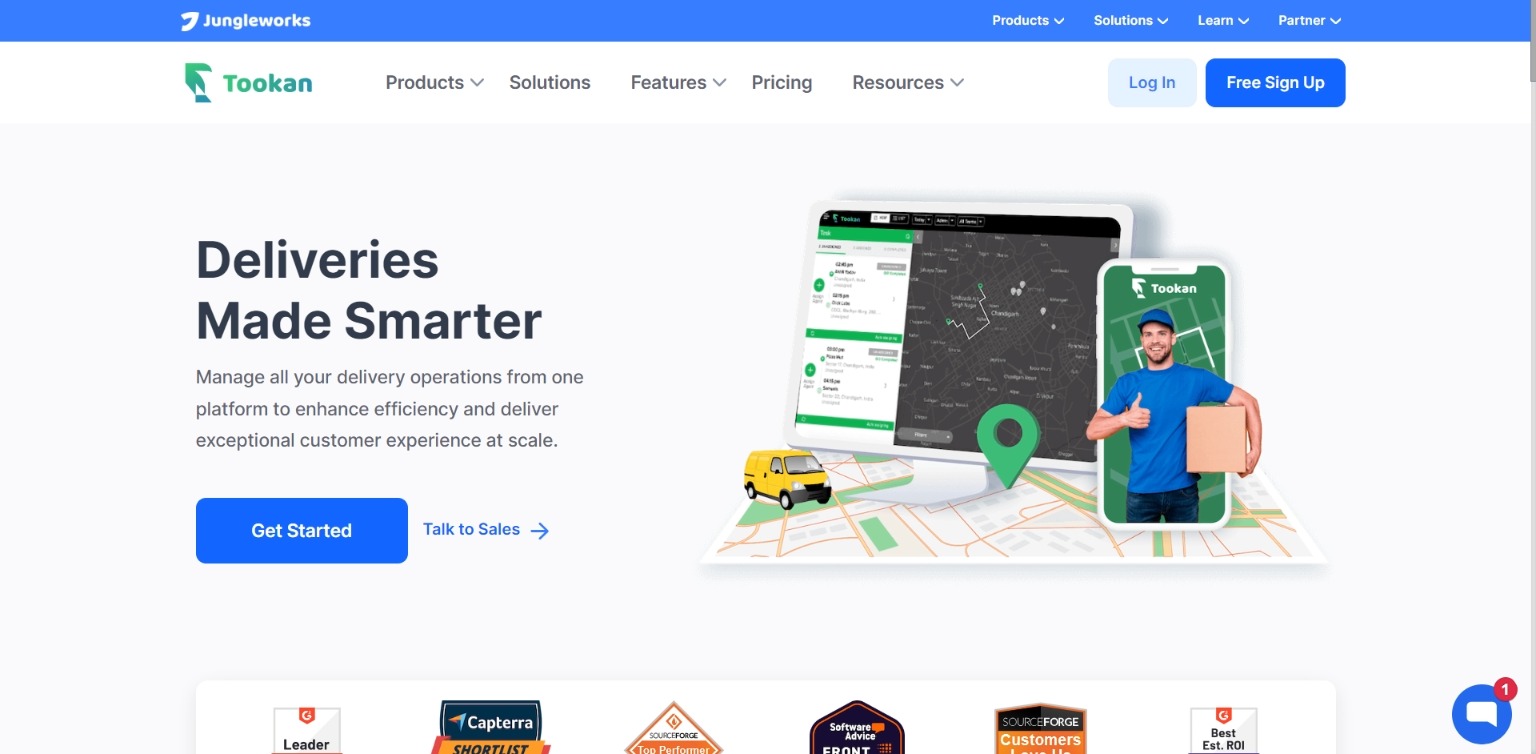 Tookan is a splendid software for businesses looking for a software route planning system for dispatch management purposes. It is also one of the very few software that promotes better communication between the rider and the manager.
From the house of Jungleworks, Tookan is made with delivery management in mind. Therefore, its routing planning software is built with expertise.
Route Optimisation:

Tookan optimises routes within seconds. Enter all your waypoints and the software for route planning will give you the safest, and least time and fuel consuming route possible. 
Real-time Tracking:

Managers get to track drivers' location and activities in real-time through the software. 
Agent Wallet:

Improve communication with a separate app for drivers that also has a wallet. Therefore, any expenses made on trips are prepaid.
3. Locus – Best for Delivery Businesses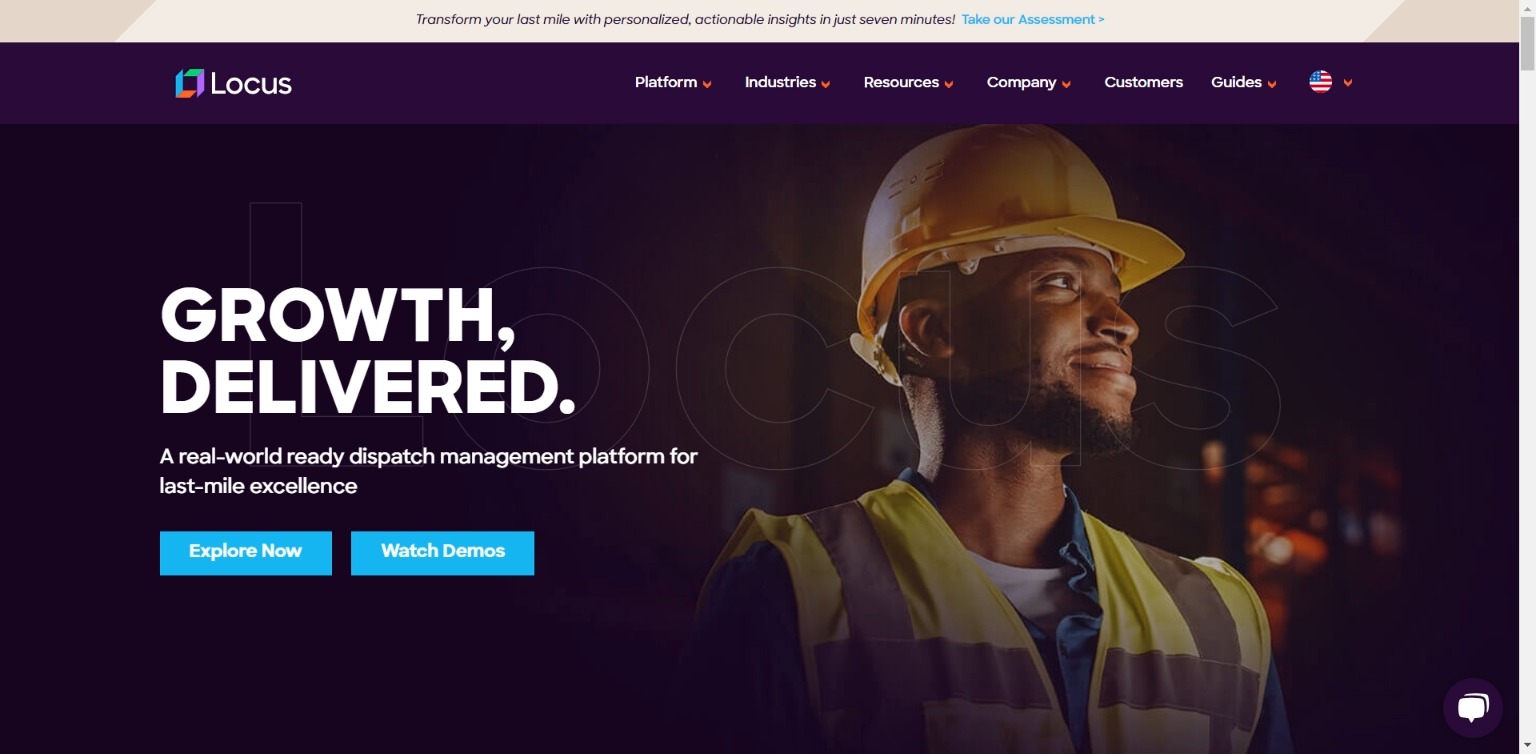 Locus is one of the top last mile delivery software that also doubles as a route monitoring system. It is globally acclaimed to have improved business' delivery game.

As a route management software, it allows fleet managers plan, assign, and monitor routes with unlimited waypoints and high-precision. Some of it's features are:
Real-time Tracking:

Managers do not have to take manual updates from their drivers to get an idea of what's going on the field. They whip out Locus and see each drivers' location. 
Unlimited Stops:

You can plan a trip with unlimited stops through this route monitoring software. Hit each spot at the right time for the best deliveries.
Dispatch Planning:

As a last mile delivery software, Locus gives great dispatch management features. This allows managers to plan and schedule routes according to the entire fleet's activities.
4. Google Maps – Best for Individuals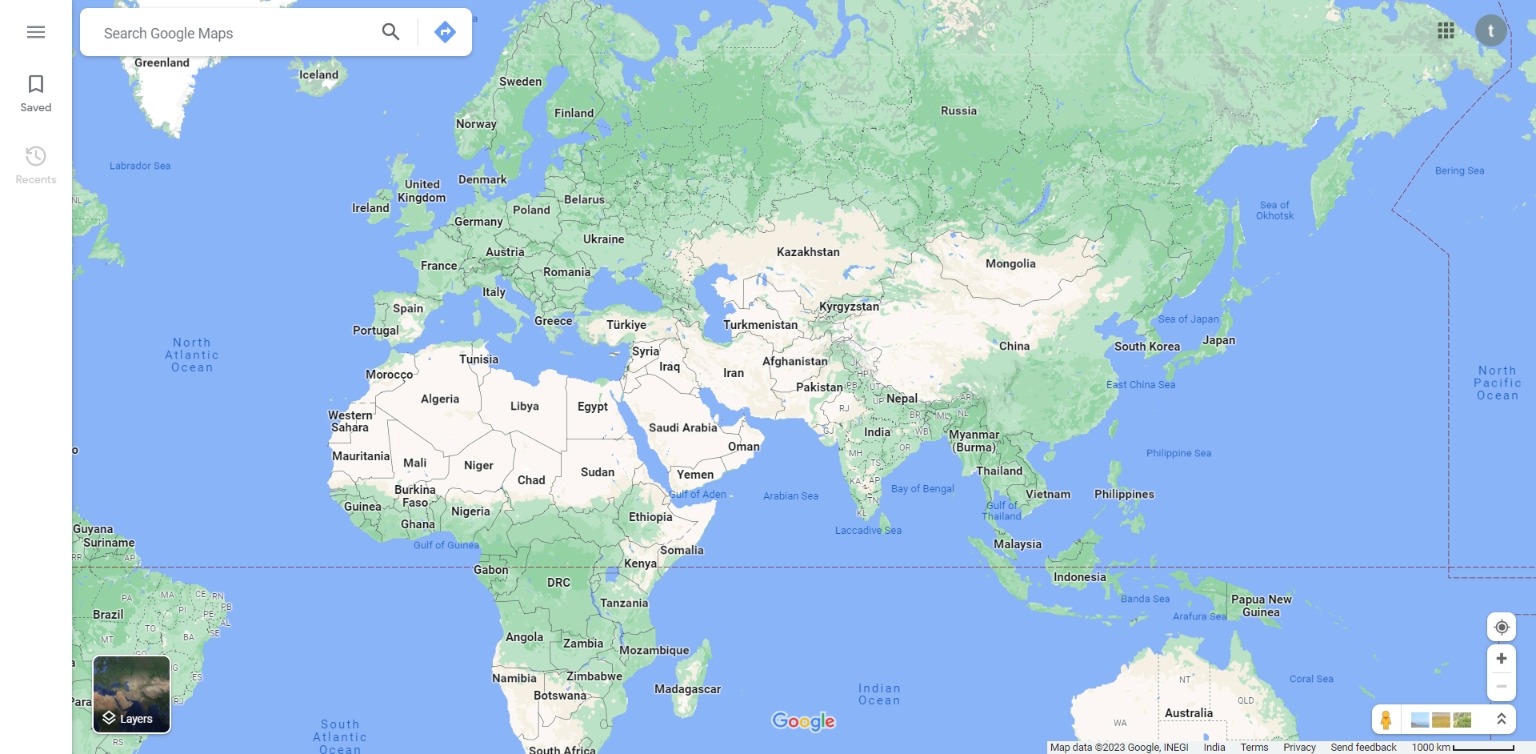 As a navigation tool, Google Maps is the best in line. But it does not sustain its functionality as a route planning software. It is the best tool for individual drivers. However, for businesses, it doesn't offer any methods that might help in fleet management or comprehensive route planning.
You can plan up to 10 stops through Google maps. Therefore, it is perfect for in-city route planning. The real-time map data and instant rerouting in case of route deviation are spectacular features for individual drivers.
Street View:

See the landmarks and the road not in map format, but in real footage. This view is perfect for gauging possible traffic in the area. However, street view is not updated in real-time throughout the world. 
Real-time Traffic Data:

The best thing about Google Maps is that you get to see traffic data in real-time. Therefore, even if maps suggest a route that is predominantly red (congested), you can manually switch to a better route. 
Custom Route Options:

Google maps might not be a route optimisation software, but it helps you plan routes according to your custom requirements. This means, you just need to enter if you want to avoid tolls or signals and the app will spew an appropriate route.
5. MapQuest – Best for Adventurers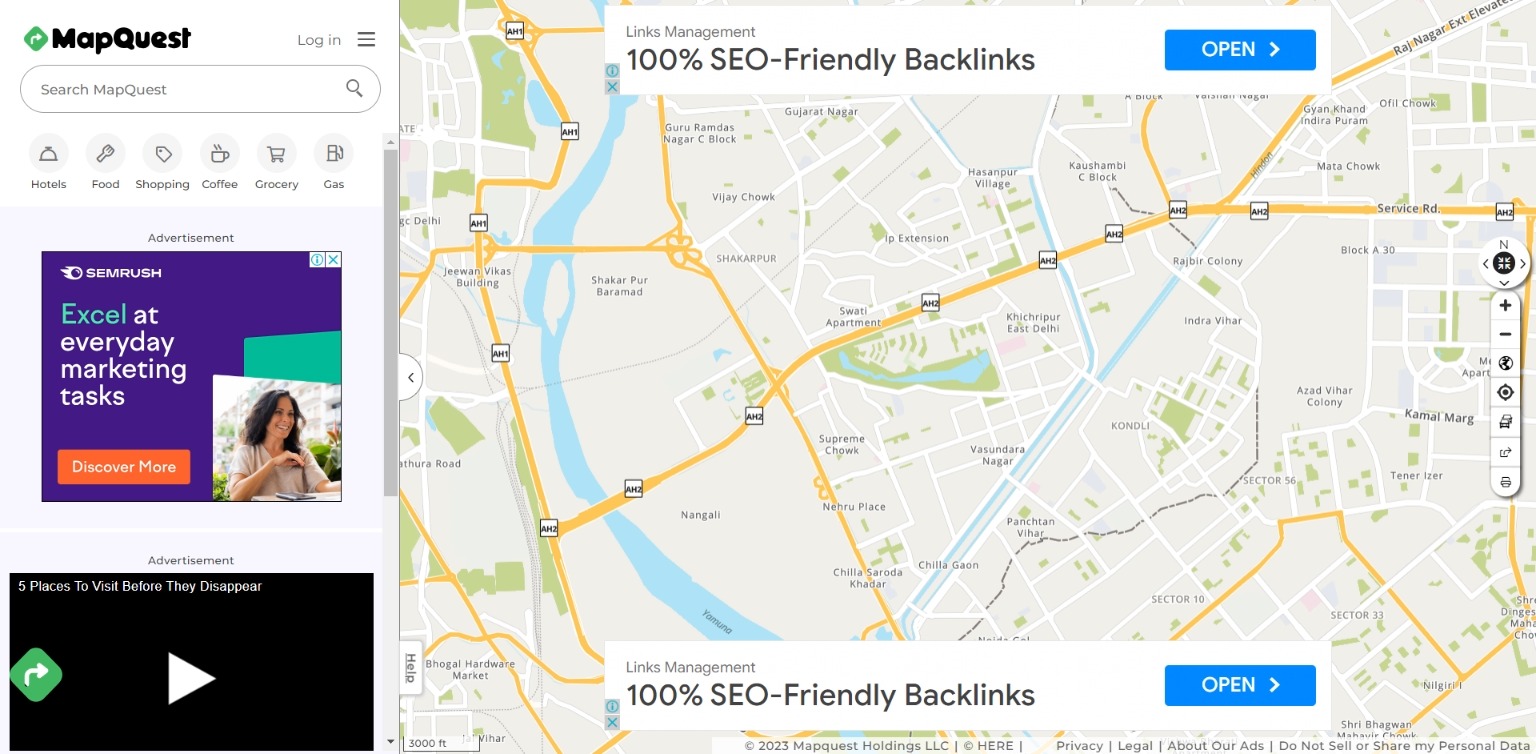 Established in 1996, MapQuest is a great alternative to Google Maps, especially if you have a fleet-centric business. It is a spectacular route optimisation software with an attractive and simple-to-follow interface for route planning.
MapQuest works great for small businesses because it lets them plan for up to 26 stops and lets them decide whether they want to take the shortest or the fastest route. However, it is mostly manual unlike TrackoBit! MapQuest is a popular choice among adventure enthusiasts, especially hikers and vacationers.
Voice-guidance:

Since MapQuest is predominantly popular among adventure enthusiasts, it comes with a strong voice-guided system. Users can understand routes seamlessly through voice prompts from the app. 

POI Support:

MapQuest offers POI support to its customers. Therefore, if a fellow traveller has suggested you visit a place, they can mark it in geofence and you can get there without wasting any time. 

In-built Speedometer:

The software has an in-built speedometer for you to see the speed you are currently going at!

Manual Customisation:

 Manual customisation for route optimisation allows you to plan the resource you want to save. The software can generate multiple routes and it is up to you whether you want a route that will save you the most time, or the most fuel.
6. Maps.me – Best for Offline Routing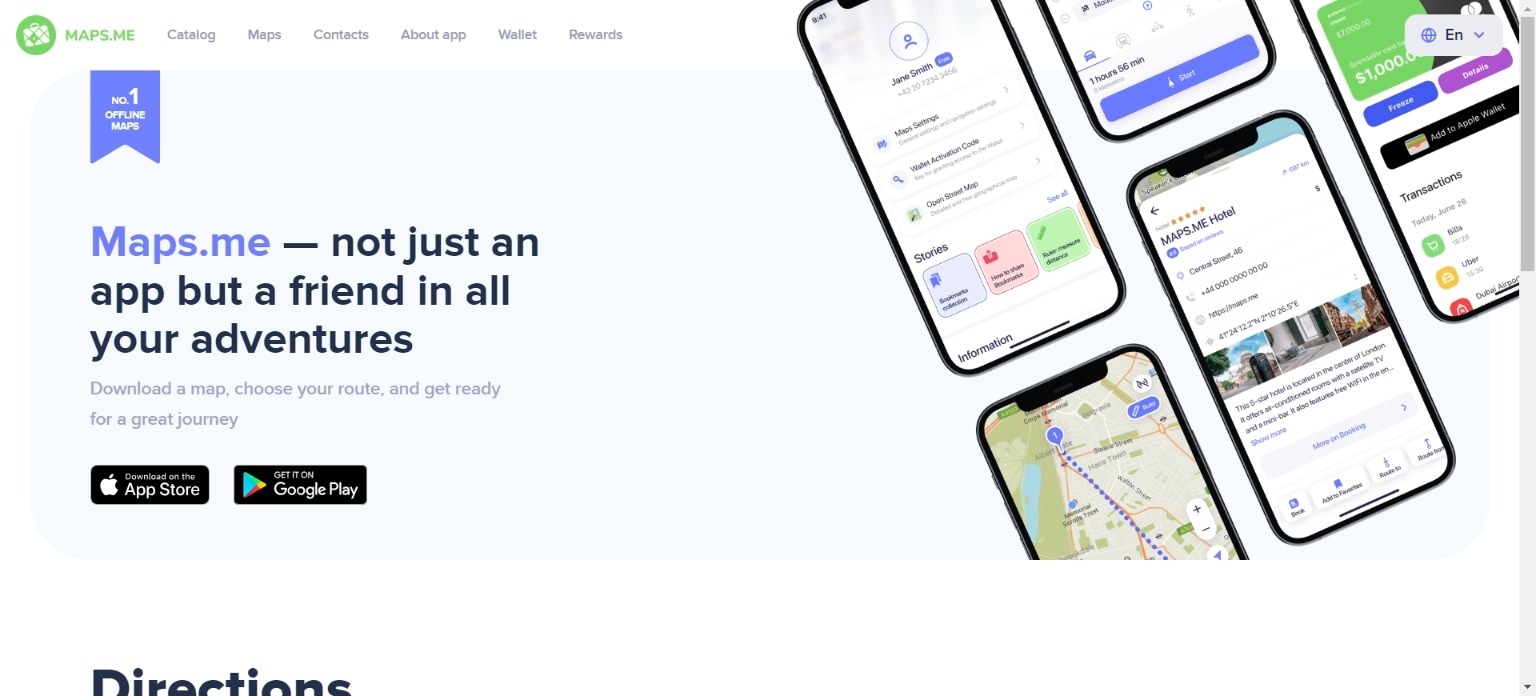 Especially in logistics businesses, a lot of operations go on in areas that are not well connected to the Internet. What will your drivers do if they do not have access to routes and maps, then?
This problem can be easily solved with Maps.me. Through this app, you can download maps and plan routes with up to 5 waypoints. So, if you want easy navigation through the remotest of areas, this is the app to use!
Maps.me is also a great companion for tourists who want to save battery and data, just in case!
Offline maps:

offline maps are Maps.me's USP. Download any place's map and you can easily follow the route set for you – waypoints included. 
Location share:

Sharing locations is incredibly simple with maps.me. All managers have to do is set a route and share it to the drivers. While the process is manual, it can work wonders for small businesses. 
Traffic Density:

If you're using Maps.me offline, the app will show you traffic density in real-time. Since it is not a route optimisation software, it will not suggest a different route in case of unexpected traffic, but will surely give you a heads up to reroute.
7. Route4Me – Best for Small Businesses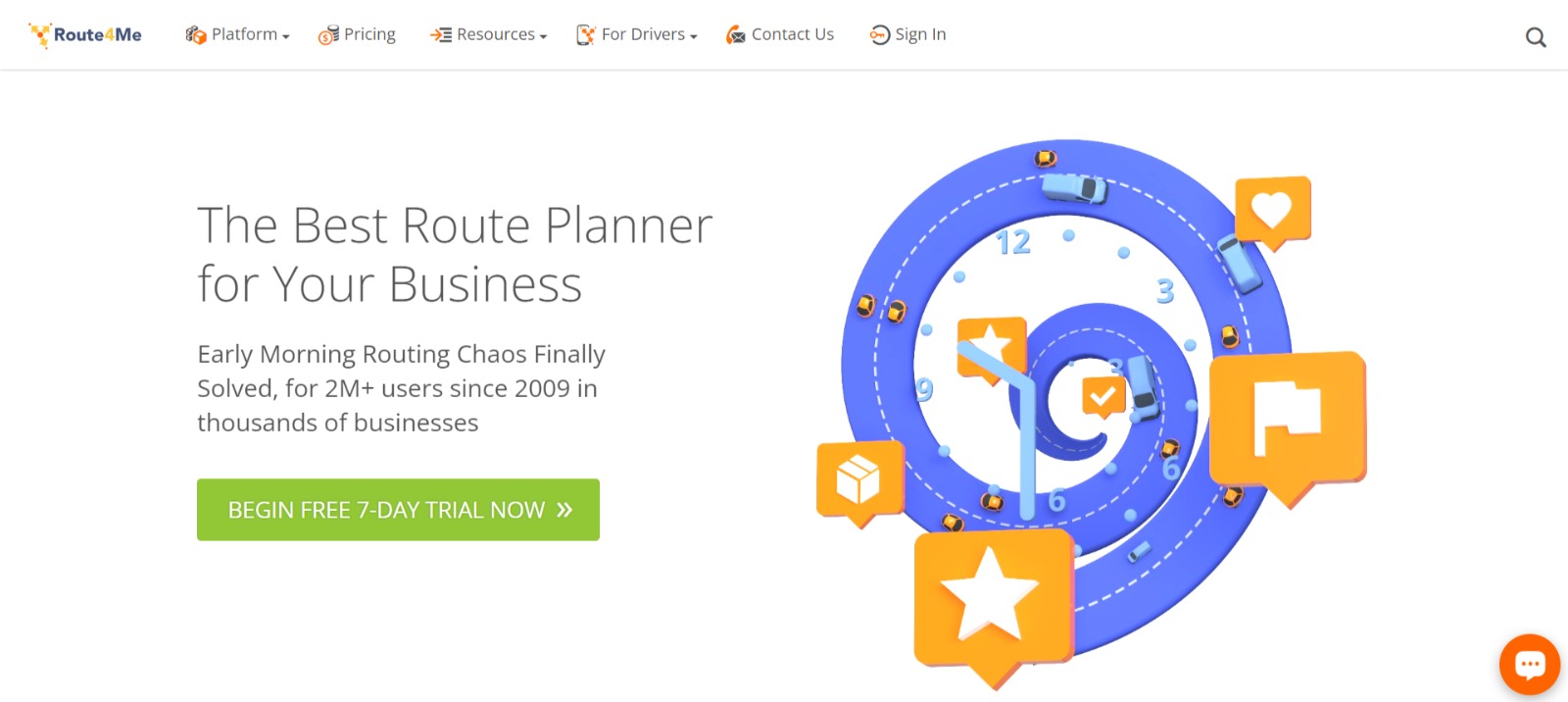 If planning for waypoints is your business priority, you definitely need to look into Route4Me. Its route management systems are robust enough to help large organisations with focus on delivery. As an optimisation and route planning software, you just need to enter the locations of your waypoints into the system and you;ll get the most effective routes within 10 minutes!
Route Sharing:

Managers can create routes according to their strategy and easily share them to the drivers via email or even within the Route4Me app. 
Route Saving:

All routes can be saved within the platform and reused or customised as per requirements. 
Route Monitoring:

As a route tracking software, Route4Me helps managers get a look into where their drivers are and inform them if they see any immediate issues on the planned routes. 
Add ons:

While creating a trip, managers can use add-on filters like 'fuel stations' or 'tolls' to add or remove points according to their preferences along the way.
Summing Up
There you have it! A list of some of the top route planning software. Now the choice is yours – you need to find a software that suits your business requirements to the fullest. We have labelled what each software is the best for for your reference.
If you're looking for a fleet management software that can give you the power of software route planning, you should definitely try TrackoBit. With its wide array of features, you will not plan routes but plan to grow your business by multifolds. You won't regret it, so book a demo now!